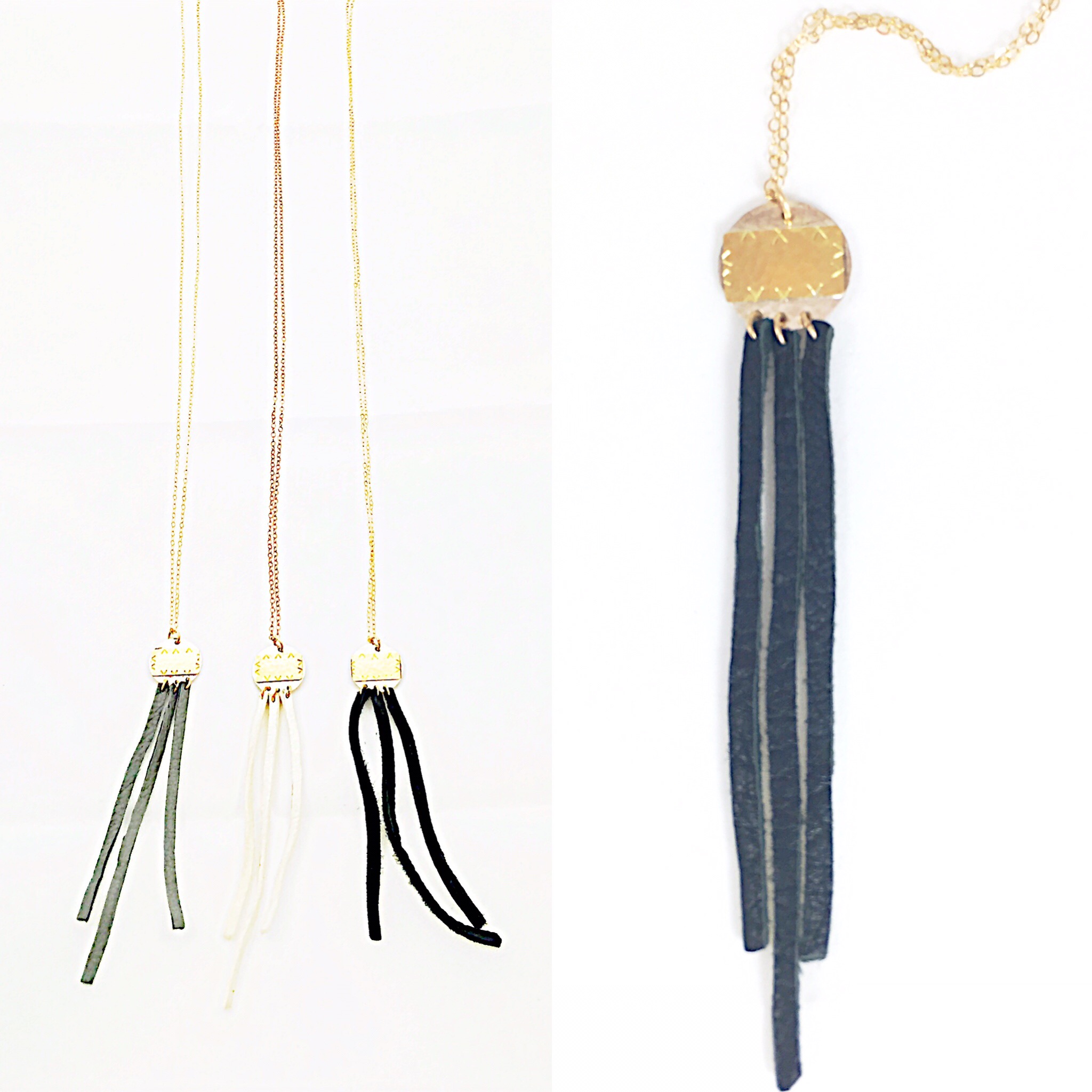 -🌻 Guinnevere, Our Boho/Alt Line
Leather Fringe Necklace
Chain length: Standard is 34" adjustable to 36". We can do it shorter though if you'd like. Just put in the "how did you hear about Jill Massey " section what length you'd prefer. If you'd like shorter, we recommend a triple adjustable chain that measures 16"/18"/20"
Chain Metal types: The white comes on a rose gold chain and is GORGEOUS so don't change it unless you absolutely can't resist!! We won't fault you ;)) The others are all gold chains.
Pendant detail: metal pendant is a hammered silver disc , about the size of a nickel, w a small, dual textured , gold rectangular piece soldered to the disc.
Leather detail: Flat back, soft , genuine leather that has a pre-sprayed protectant for maximum protection